The Most Popular And Economical Flux Core Welding Machine

Under USD $200
Flux MIG/Lift TIG/Stick3 in 1 Welding Machine
Free shipping
More powerful:Up to 120 Amp output allows you to weld mild steel up to 5/32" in the plate.Suitable for 0.30" & .035" flux core wire.

Multi-Process:Gasless MIG/Stick/Lift TIG ,3-in-1 Welder.(need buy extra tig lift torch, not included inside product).

Simple to use:Automatic change of the voltage & wire feeding speed by adjusting the amperage.

Safety: Automatic compensation for voltage fluctuation, over current protection, over load protection.

Take it Everywhere:Lightweight and portable – just 13.5 lbs.
Perfect Power FC-120 MIG WELDER MACHINE
The Perfect Power FC-120 220V is a multi-process welder for the hobbyist, educator and a lot more, including stick, Lift TIG and flux-cored welding.
Operation intuitive and easy, sturdy sheet-metal construction make it rugged and ready for any job.
Product Specifications:
Input Voltage: 220V±15%

Input Current (MAX): 42A

Duty Cycle: 60%(120A) 100%(95A)

Output Voltage:20V

Output Current: 120A

Application: Flux MIG

Insulation Class: F

Protection Class: IP21S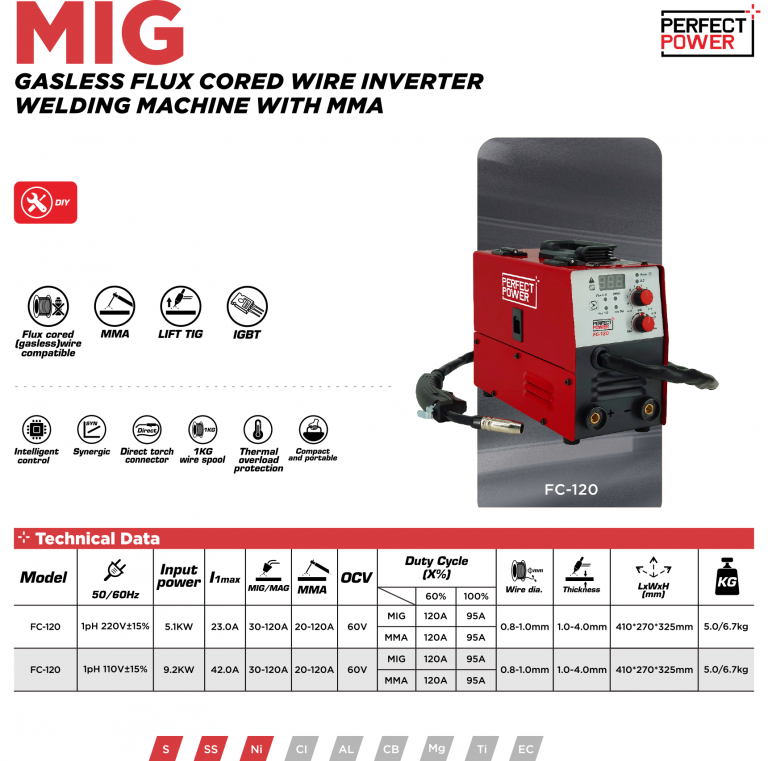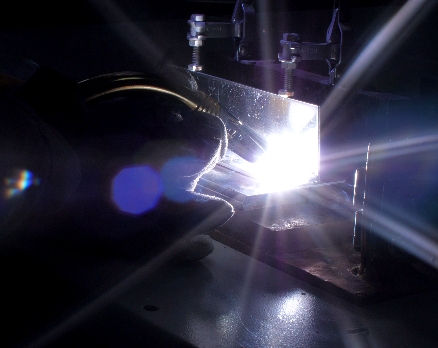 Easy Weld
The Perfect Power FC-120 welder is an impressive Flux-Core capable welder. Perfect for first time welders up to avid users. Easy to Use and Convenient to Carry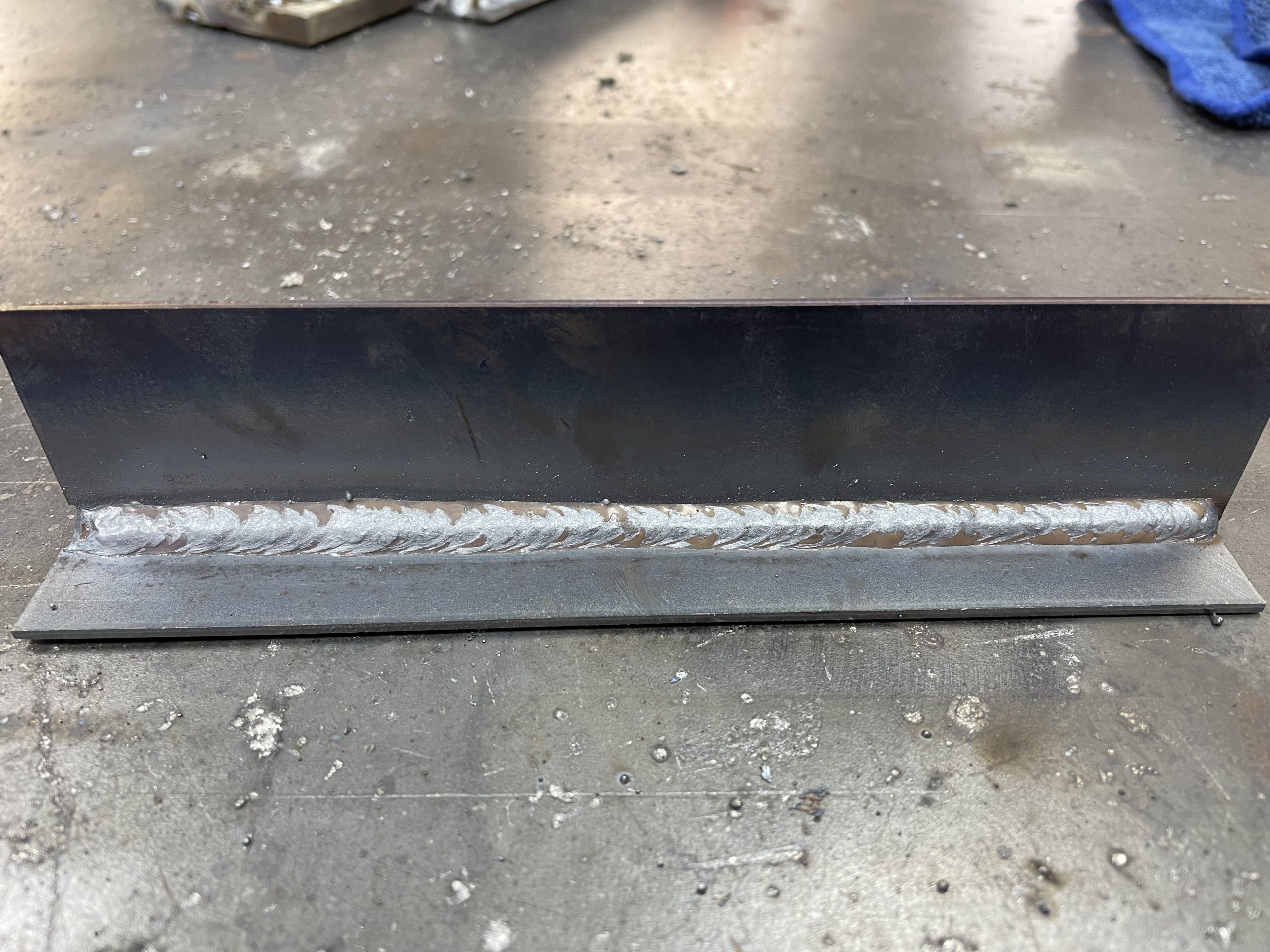 Max. Welding Thickness
Can weld up 1/8 inch (3mm) plate using 0.30"(0.8mm)/.035"(0.9mm) flux core wire;
Can Handle E7018 basic electrode.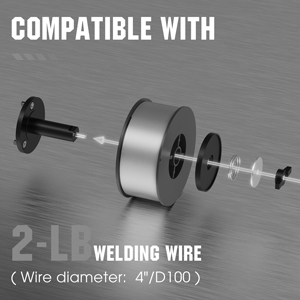 Inner Wire Feeder
Apply to D100(4" diameter) rolls of MIG wire.
Weld up to .030"(0.8mm) and .035" (0.9mm)with flux core wire.
INCREDIBLE SAVINGS on the most popular mig welding machines in the industry. Take advantage of our Bang for the Buck quarterly promotion happening now!
PROMOTION TERMS: Price adjustments will be given at time of invoice for each item(s) listed above – while supplies last. Promotional pricing listed is valid 8/1/2022 thru 12/30/2022. Orders for product(s) must be standard with no special modifications or changes. Holding orders for later shipping dates is prohibited. All orders will be shipped in the order received. Offer valid for orders shipped in the USA, Mexico, Canada, Netherlands, Switzerland, Australia, Ukraine, Belarus, Chile, Italy, Germany, UK, Belgium, Korea, Japan, Israel, Turkey, Saudi Arabia, Poland, Czech Republic and other countries only. Non-direct shipping points will be subject to additional Delivery Area Surcharges.This offer may not be combined with any other promotion, discount, or agreement. Promotion is valid only for authorized dealers complying with all Perfect Power policies and with no outstanding payments due for whatever reason. Perfect Power reserves the right to alter, change, terminate, suspend or otherwise cancel this promotion at any time for any reason, and to suspend all or certain portions of this promotion if any product becomes unavailable. These terms and conditions are subject to change without notice.