When it comes to cutting through mid-steel, thin copper, thin aluminum, and stainless steel, the CUT-40D Air Plasma Cutter is a powerful and reliable machine that can get the job done with ease. With its compact design and lightweight construction, it's a versatile tool that can be used by DIY enthusiasts and professionals alike.
One of the key features of the CUT-40D Air Plasma Cutter is its built-in reliable high-power air compressor, which eliminates the need for an external gas source. This ensures a stable gas output even after long-term use, and makes it easy to move the machine around as needed.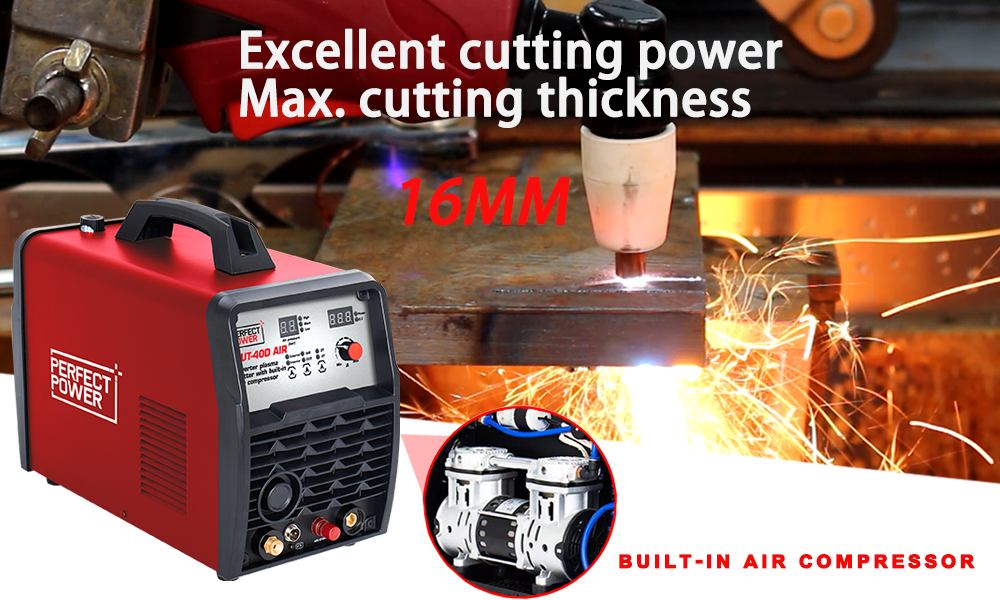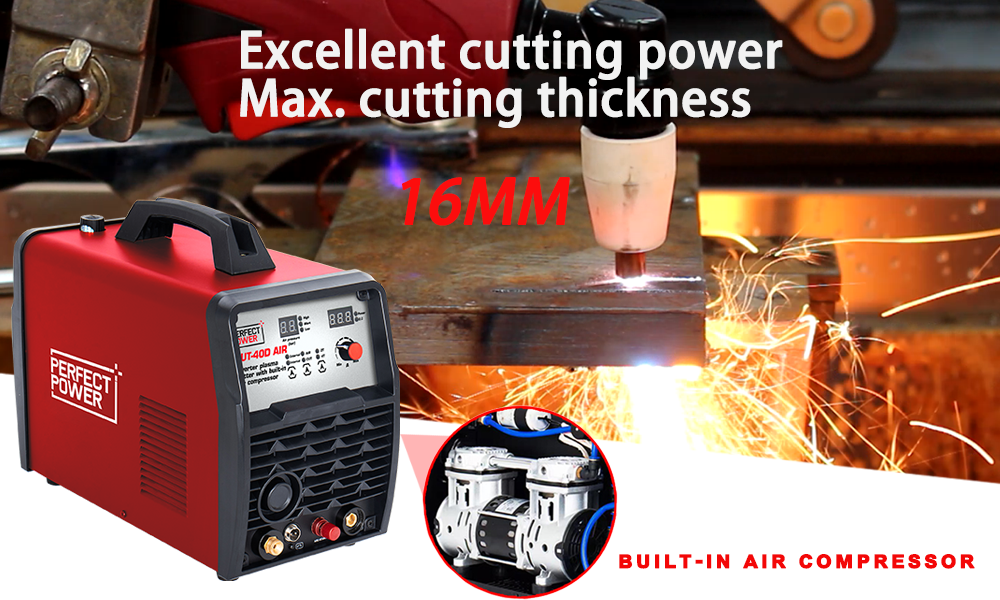 Compared to Oxyacetylene cutting, the CUT-40D Air Plasma Cutter is 2-3 times faster, with significant benefits of less deformation, low costs, and high efficiency. This makes it an ideal tool for those looking to save time and money on cutting projects.
The CUT-40D Air Plasma Cutter also offers quick switching between built-in and external air pumps, and HF is available for easy arc ignition. The pilot arc starting increases cutting capability and speed, while the simple operation and smooth precise cutting make it easy to use for even the most inexperienced users.
With a narrow cutting seam, clean cutting edge, and anti-deformation features, the CUT-40D Air Plasma Cutter is able to produce high-quality results every time. And with overheat, overcurrent, and overvoltage protection, users can feel confident in their safety and the longevity of their machine.
Whether you're a professional welder or a DIY enthusiast, the CUT-40D Air Plasma Cutter is a powerful cutting solution that provides reliability, efficiency, and ease of use.
As we mentioned before, we have a range of welding and cutting machines, and we want to draw your attention to one of our special machines, the CUT-40D AIR. This machine has a built-in air compressor, so you don't need to connect an external one, making it convenient and easy to use anywhere.
The CUT-40D AIR is portable and compact, which is ideal for those who need to move around for their work. We also offer a dual input voltage option, which allows you to use the machine with either 110V or 220V. It's perfect for those who need a versatile machine that can handle different voltage requirements.
We have received excellent feedback about this machine, and we believe it would be a great addition to your welding and cutting equipment. If you are interested, we would like to offer you a discount for your trial order. We are confident that you will love this machine, and we can't wait to hear your thoughts.
Thank you for considering our products, and we look forward to hearing from you soon.