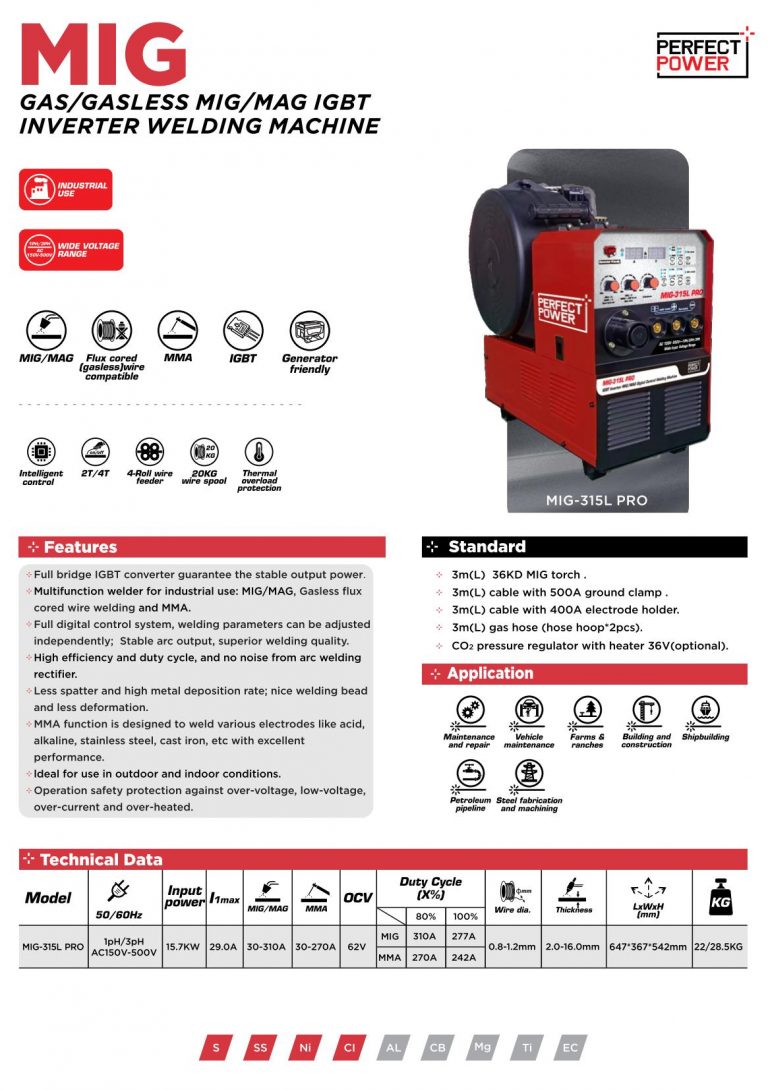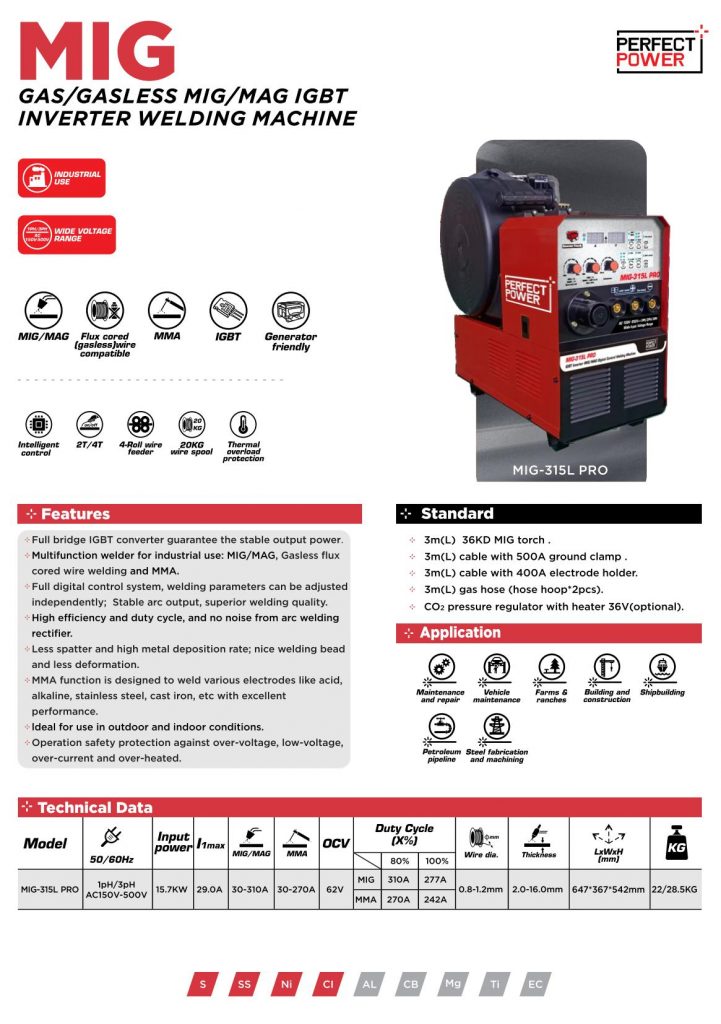 MIG-315L PRO Multi-Process MIG Welder is a 3-in-1 MIG Welding Machine, which provides more options for different welding needs. 315Amp 150V 500v Dual Voltage Flux Core Welder 3 in 1 MIG MAG ARC Welder IGBT Inverter MIG Welder, Package includes 3m(L)36KD MIG torch,3m(L) cable with 500A ground clamp,3m(L) cable with 400A electrode holder, 3m(L) gas hose(hose hoop*2pcs), CO2 pressure regulator with heater 36V(optional).
You can use Flux Core Wire(Gasless) or Solid Wire(Gas) on this MIG Welder. This MIG Welder fits 1KG/2lbs, 5KG/10lbs 0.8mm~1.2mm Flux Core Wire/Solid Wire, MAX Welding Thickness 16mm. Please notice that this MIG welder package does not include flux core wire or solid wire.
This 3 in 1 MIG welder can meet your needs, no matter whether you are beginner, hobbyist, or professional.
 Perfect Power Welder is a professional welding machine manufacturer, we aim to provide a better welding tool and make welding easier. If you have any questions, feel free to contact us.