MMA-300DS IGBT INVERTER MMA STICK WELDING MACHINE
The MMA-300DS IGBT is the best selling 300 amp stick welder on the market! The dual voltage input stick welder package comes ready to weld; all you need to do is add the welding electrodes. With PERFECT POWER, you'll enjoy all the benefits of major brand welders at a fraction of the cost!
MMA-300DS MMA Welder FEATURES:
-Best selling 300 amp stick welder on the market 
– Adopt advanced full bridge IGBT inverter technology.
– Heavy-duty cycle for heavy industry use.
– Digital display for welding current presetting and display.
– Advanced control technology is used to meet various welding applications and greatly improve welding performance.
– The application of adaptive arc force enhances the function of a long cable welding machine evidently propitious to long-distance welding.
– Adjustable ignition current and hot start arc ignition adjustment can render MMA welding and make the function simpler and reliable to a higher degree.
– High power factor saving more energy.
– Auto protection against over-voltage, over-current and over-heated.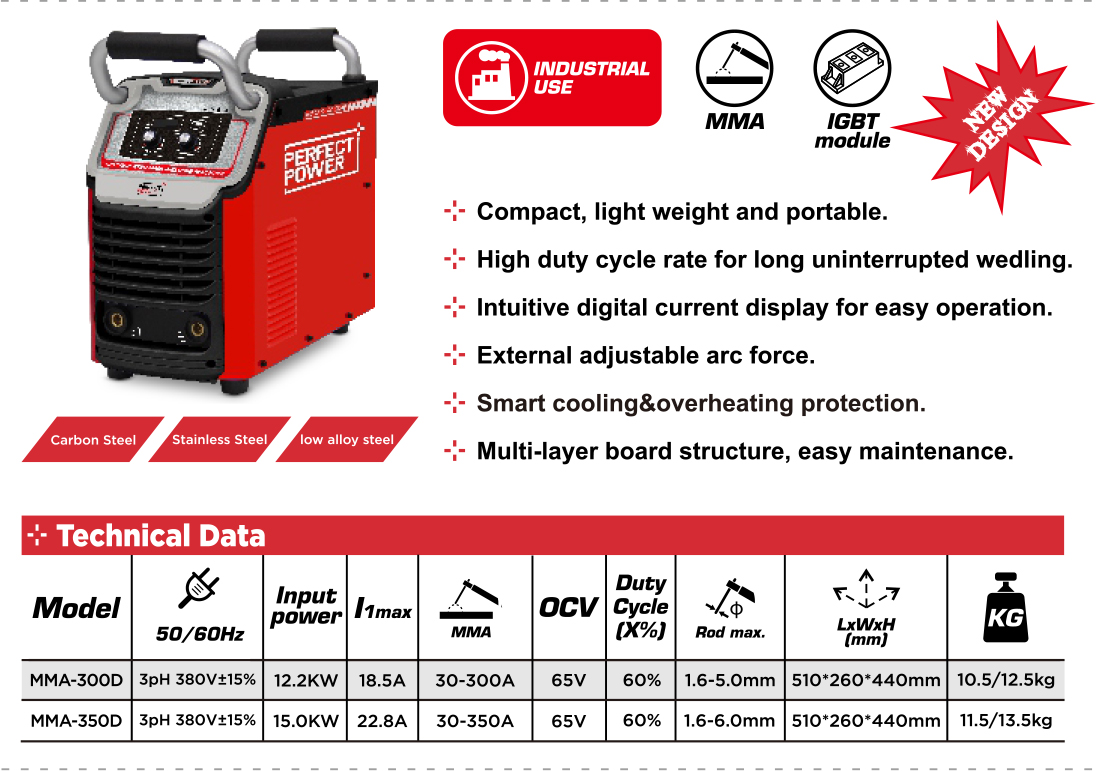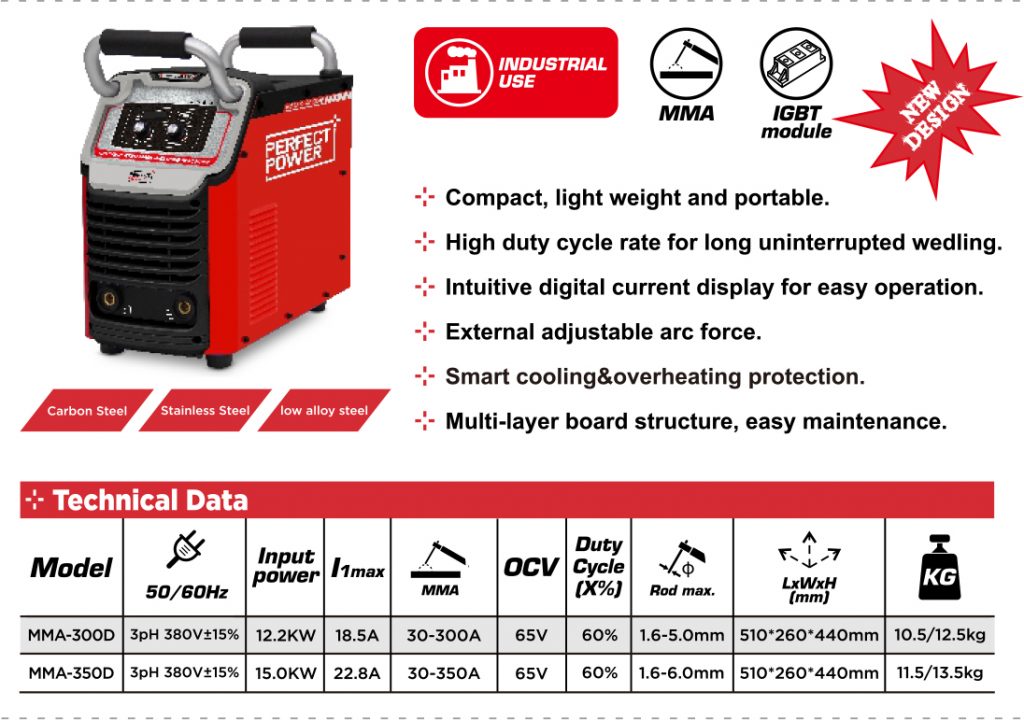 What is Stick Welding?
Stick welding is one of the most commonly used arc welding processes out there. Stick welding uses an electrode and electric current to form a weld pool, which cools down and then forms a joint between the two metals.
Stick welding is an extremely versatile process that can be done for any welding project, the equipment is easily portable and rather inexpensive. 
What is the Difference Between Stick Welding and MIG Welding? Check out this article that compares the different welding processes to determine which process is best for you. 
If you're working on improving your TIG Welding Aluminum, check out these five steps to improving your stick welding technique.
No matter what project or skills you're working on, the MMA-300DS MMA Welder is sure to get the job done. It's a great welder at a great price -If you have any questions, feel free to contact us.