In spray transfer arc welding, the welding current is set relatively high, typically above 200 amperes. This high current causes the electrode to melt rapidly and results in the detachment of small molten droplets from the electrode tip. These droplets are propelled toward the weld pool at a high velocity due to the electromagnetic forces created by the welding current.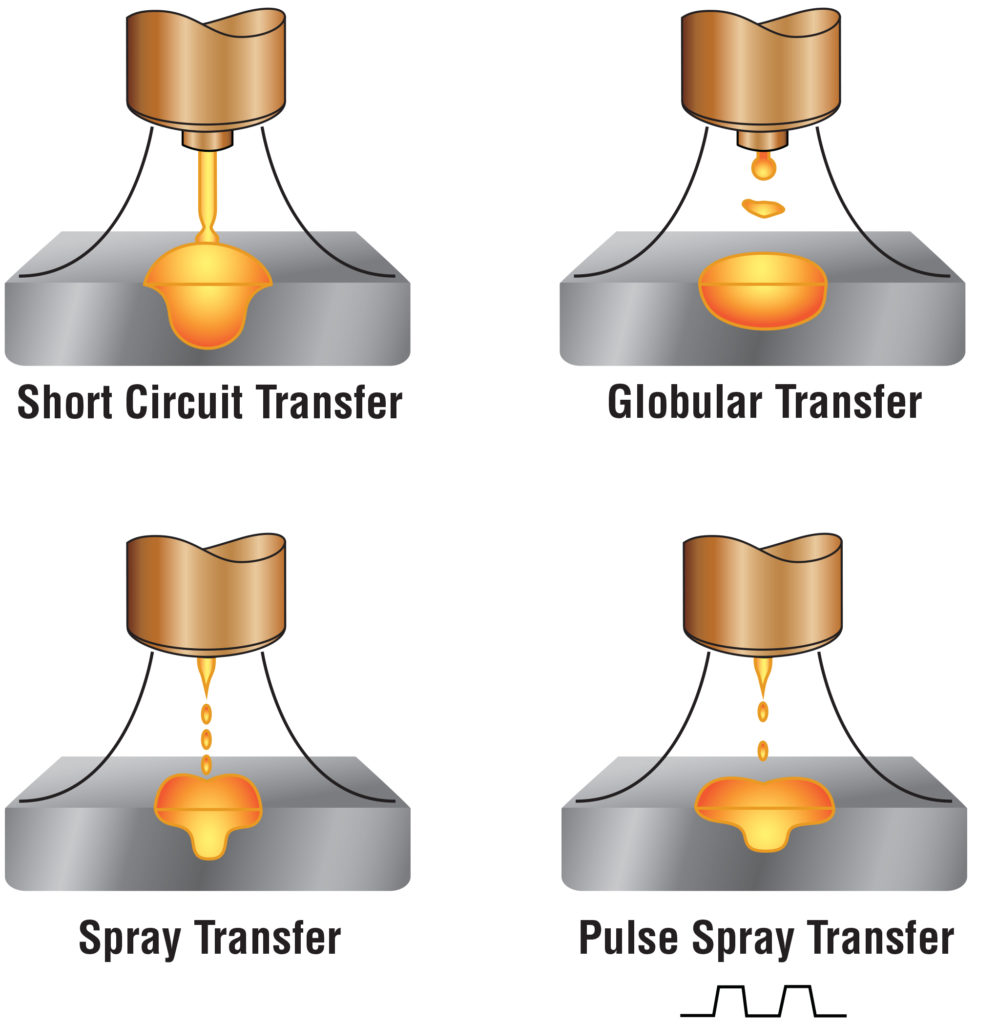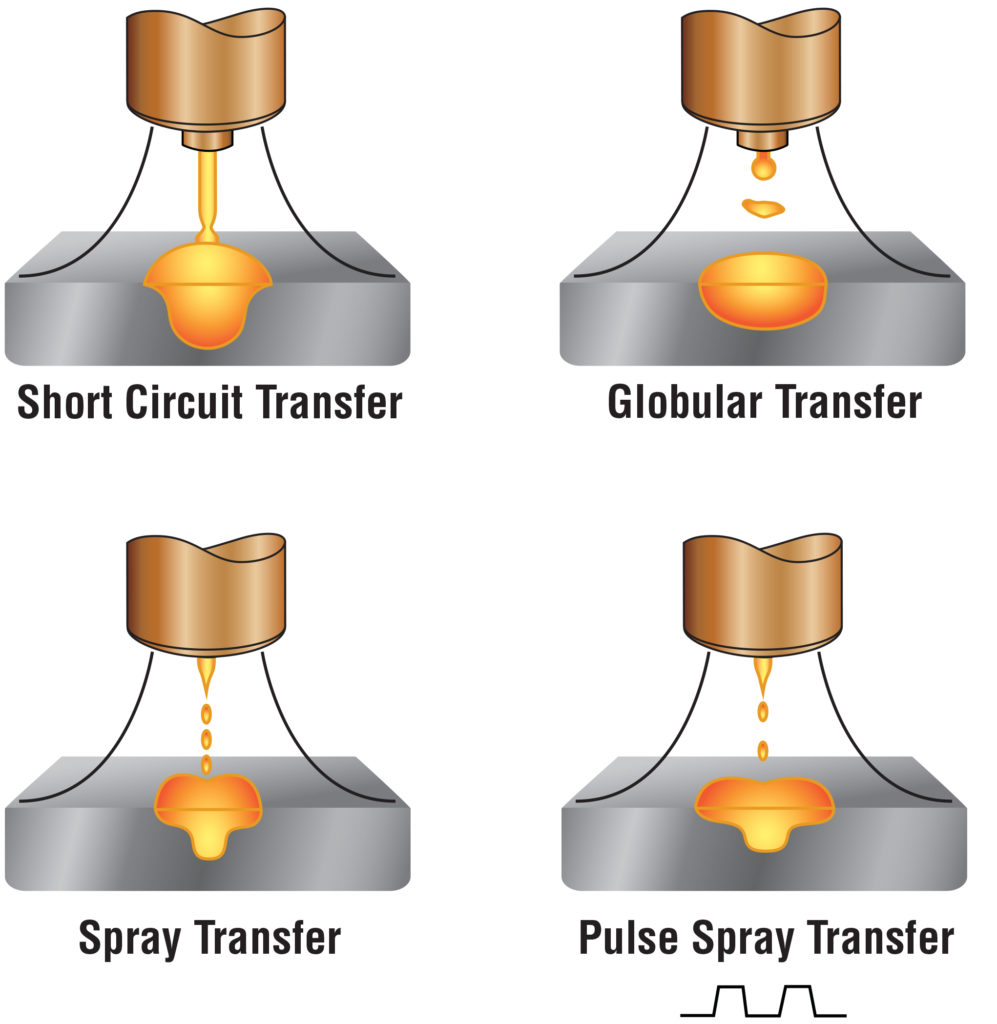 To achieve spray transfer, three key welding parameters must be present:
High Welding Current: Spray transfer requires a high current to ensure the continuous detachment of small droplets from the electrode tip. This high current generates sufficient heat to melt the electrode quickly and consistently.
High Wire Feed Speed: The wire feed speed must be set appropriately to ensure a consistent supply of welding wire. This helps in maintaining a stable arc and consistent droplet detachment.
Appropriate Shielding Gas: A shielding gas, such as argon or a shielding gas mixture of argon and carbon dioxide, is used to protect the molten metal from atmospheric contamination. The shielding gas flows through the welding gun and surrounds the arc and the weld pool, preventing oxidation and ensuring a clean weld. Additionally, proper shielding gas, such as CO2, can increase the welding pool fluidity, to get even higher speeds.
Spray transfer MIG welding typically requires a higher-end power source capable of delivering the necessary high currents and pulse control. As a result, the initial mig welding equipment cost can be higher compared to other welding processes.